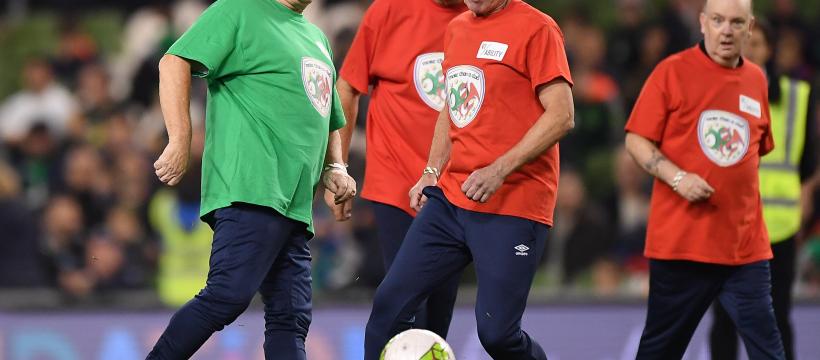 Success Story
Walking Football the winner at Aviva Stadium
Players from the 'More than a Club' Walking Football programmes were on hand to display some skills and entertain the crowd at the UEFA Nations League game between Wales and Ireland in Dublin on 16 October.

The 'More than a Club' project, led by the Football Association of Ireland is developing new social enterprises aligned with professional football clubs in the two countries. It is delivering innovative social programmes centred on health, education and social inclusion. It is supported by the Ireland Wales European Territorial Co-Operation programme. 

The Walking Football programme is a social initiative designed for older football lovers keen to keep fit and retain an interest in playing football. The unique rules are aimed both at avoiding injuries and facilitating the playing of football by those who are physically disadvantaged. It helps participants maintain an active lifestyle.

Walking football is on the increase in Ireland and Wales and is a valuable social outlet for older people who may be experiencing social isolation or who may just want to stay involved in the game they've loved for decades. 

Participants of both teams thoroughly enjoyed the Aviva experience playing in front of almost 40,000 fans with a keenly contested game ending in a draw.