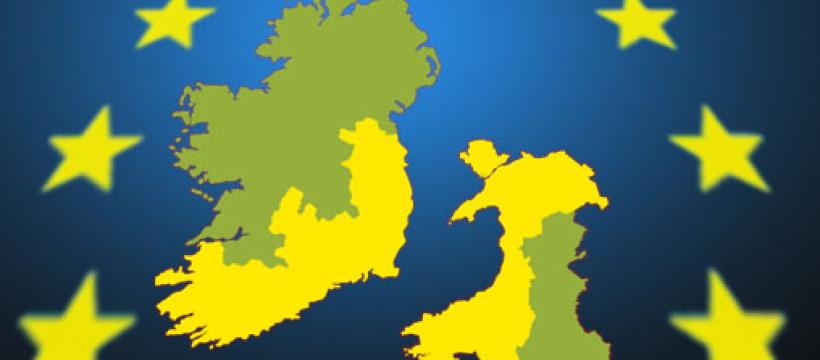 Success Story
Dŵr Uisce builds on success of Hydro BPT – to support the water industry in Ireland and Wales
One of the success stories of the co-operation between Ireland and Wales during 2007-2013, was Hydro BPT. It conducted research into the generation of low carbon energy from the water supply network that serves homes and other buildings using micro hydropower (MHP) turbines.
The study examined how energy can be recovered at break pressure tanks (BPTs) – used to reduce pressure in the water networks – and then converted into clean electricity.
The aim was to reduce carbon emissions generated by the supply, treatment and disposal of drinking water and cut the operating cost of supplying treated water. The energy generated could then be used by the water industry and sold to the National Grid.
Project success
Delivered in partnership between Bangor University and Trinity College Dublin, over 300 water infrastructure sites across Wales and Ireland were examined to assess the suitability of MHP energy recovery.
Through the study, it was identified that over 10 GWh could be recovered annually – the equivalent of a saving of €2.5 million and over 10,000 tons of CO2 emissions.
Looking to the future
Building on the success of Hydro BPT is Dŵr Uisce the first project to have been awarded funding from the Ireland Wales Co-operation Programme for 2014-2020.
Dŵr Uisce aims to improve the efficiency of water distribution by developing new low carbon energy-saving technology, including micro-hydropower turbines.
The technology will be trialled in both nations before being launched on the commercial market.
John Gallagher from Bangor University said:
"We are aiming to demonstrate new technology for water producers and water-users which lowers the energy consumption for both parties. This may act to reduce the cost of water supply for producers and consumers, lower water and energy bills, and improve competitiveness in the region."