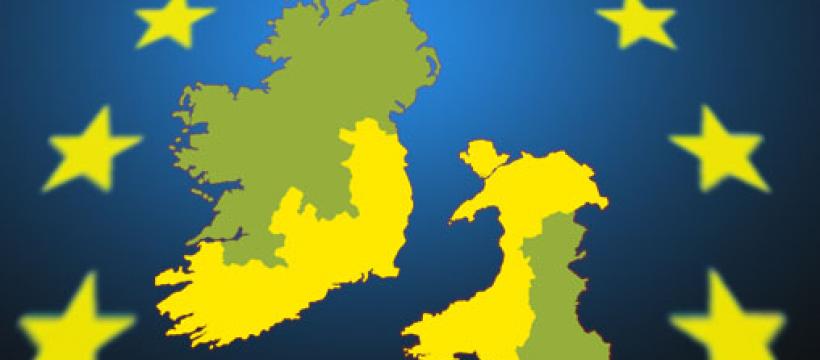 Success Story
Celtic alliance helped boost major healthcare advances
FOUR world-class institutions from Wales and Ireland established an exciting alliance to lead the way in developing cutting-edge healthcare.
The £1 million Celtic Alliance for NanoHealth (CAN) helped companies on either side of the Irish Sea stay at the forefront of innovation and growth in a fast developing and hugely influential healthcare sector.
Swansea University led the alliance, backed by £765,000 from the European Regional Development Fund under the Ireland Wales Cross Border programme 2007-2013.
Based at the University's Centre for NanoHealth –the partnership pooled resources with three Dublin-based institutions each boasting specific areas of expertise in nanohealth, including Dublin University's Centre for BioNano Interactions, Trinity College Dublin's Institute of Molecular Medicines and Centre for Adaptive Nanostructures and Nanodevices (CRANN), and Dublin City University's Biomedical Diagnostics Institute and Nanobiophotonics and Imaging Centre.
The alliance enabled small to medium sized companies interested in developing nanohealth technology to access world leading resources as well as the opportunity to link-up with potential investors.
The project enabled research to get underway to identify new ways of screening for diseases using nanotechnologies, providing opportunities for advances in patient care and safety, and enhancing the speed at which novel developments can be translated for patient benefit.
For example, nano-devices and nano-biosensors allow the detection and measurement of biomarkers in fluid or tissue samples at a level of sensitivity far beyond current methods, aiding the early detection and treatment of a wide range of diseases including cancer and heart disease.
In particular, through CAN, Swansea University (Professor Paul Lewis) and Dublin City University (Professor Robert Forster) evaluated the use of specialist analysis for the detection of lung cancer from the mucous of patients.
Professor Steven Conlan, CAN Project Leader, Swansea University said
"Establishing a coordinated cross-border cluster has helped create a world-class alliance of key opinion leaders, internationally distinguished researchers and state-of-the-art infrastructure.

 

"NanoHealth is an emergent business area that continues to undergo rapid growth to deliver future healthcare, and CAN has directly impacted on economic prosperity through the transfer of innovations from the partner higher education institutions to industry. For example, PulmonIR, a new Welsh based SME established by Professor Paul Lewis, is advancing  research to monitor chromic obstructive pulmonary disease patients."
Building on the success of the Swansea-Dublin CAN partnership, is the €9m pan-Ireland-Wales CALIN (Celtic Advanced Life Sciences Innovation Network) programme has been established. Again, led by Swansea University, CALIN partners in Dublin, Cork, Galway, Cardiff and Bangor will continue to drive forward advances in life sciences under the Ireland Wales Cooperation programme 2014-2020.